16121900408388
Fenghai has summer shading curtain cloth, new Northern Europe simple modern customized finished product, bedroom bay window, luxurious living room, high-end atmosphere, summer light gray, width 4.0 * height 2.7 hook style, one piece (free height hook)
Fenghai has summer shading curtain cloth, new Northern Europe simple modern customized finished product, bedroom bay window, light luxury living room, high-end atmosphere, summer light gray, width 4.0 * height 2.7 hook style, one piece (free height h...
The item cost is displayed here.Please contact us for agency fees, shipping charges, etc.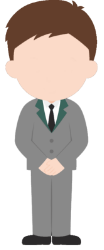 Agent Means
Because we are purchasing agent,commodity details can only be displayed in foreign languages.Thanks for your understanding.