16121930581576
Kanazi no perforation, light transmission and impervious balcony modern Nordic window screen, curtain, hazy light transmission, living room balcony screen, finished curtain, white yarn, semi shading, dustproof, mosquito proof, sunscreen, white cloth, Tenc
Kanazi non perforated light permeable balcony modern Nordic window screen screen hazy light permeable living room balcony screen finished curtain white yarn semi shading dust proof mosquito proof sunscreen white cloth velvet white width 1.3m * height...
The item cost is displayed here.Please contact us for agency fees, shipping charges, etc.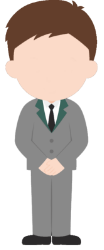 Agent Means
Because we are purchasing agent,commodity details can only be displayed in foreign languages.Thanks for your understanding.