16121937364733
Lingshui embroidery thickened screen, transparent opaque window screen, solid color living room, bedroom, study, balcony, French window, floating window, finished window screen, customized breathable window screen, but opaque white, light gray window scre
Lingshui embroidery thickened screen, transparent opaque window screen, solid color living room, bedroom, study, balcony, French window, floating window, finished window screen, customized breathable window screen, but opaque white, light gray window...
The item cost is displayed here.Please contact us for agency fees, shipping charges, etc.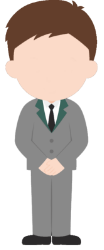 Agent Means
Because we are purchasing agent,commodity details can only be displayed in foreign languages.Thanks for your understanding.