16121983793618
Lingshui embroidery modern simple curtain, cotton seamless splicing, thickened shading curtain, living room, bedroom, study, balcony, floor curtain, bay window, finished curtain, customized indigo + gray seamless splicing curtain (excluding window screen)
Lingshui embroidery modern simple curtain, multi cotton seamless splicing, thickened shading curtain, living room, bedroom, study, balcony, floor curtain, bay window, finished curtain, customized indigo + gray seamless splicing curtain (excluding win...
The item cost is displayed here.Please contact us for agency fees, shipping charges, etc.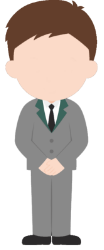 Agent Means
Because we are purchasing agent,commodity details can only be displayed in foreign languages.Thanks for your understanding.