16121897007948
Fenghai has summer curtains, Nordic wind, cotton and hemp splicing bay window, bedroom, living room, sunshade cloth, sunshade linen, landing products, simple and Modern Summer Blue splicing 1, width 4.0 x height 2.7 hook style / piece [can be changed to s
Fenghai has summer curtains, Nordic wind, cotton and hemp splicing bay window, bedroom, living room, sunshade cloth, sunshade linen, landing products, simple and Modern Summer Blue splicing, No.1, width 4.0 x height 2.7 hook style / piece [can change...
The item cost is displayed here.Please contact us for agency fees, shipping charges, etc.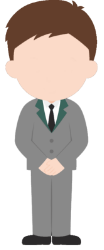 Agent Means
Because we are purchasing agent,commodity details can only be displayed in foreign languages.Thanks for your understanding.